To have ears is not to listen, to listen is not to hear, to hear is not to understand, to understand is not to put to practice" – Joe Igbokwe
The story
A colleague in private practice admitted a patient with severe abdominal pain, swelling and tenderness. The woman was known to suffer from peptic ulcer and so fears were raised about possible perforation of the ulcer. This is a surgical emergency and needs appropriate management.
A perforated peptic ulcer can cause bleeding, leading to shock and death. It can also cause leakage of fluid into the lining of the abdomen causing inflammation, infection and death.
Referred urgently
The woman was referred to a secondary health facility in the public sector. She was evaluated, admitted and plans were made for possible surgical intervention. Let us assume she was admitted at 3 pm in the afternoon. By 11 pm, the doctors decided the operation could not be performed as the theatre had been fumigated.
Okay, I hope you understand this!
The hospital has a patient that required emergency surgical intervention and then decided that was the best time to fumigate the theatre. If this was known earlier, it might have been better not to admit her in the first instance.
Anyway, she was asked to leave and try other public hospitals!
Toss up and down
The family moved from one hospital to another. In one hospital, the surgeon was not available. In the next, the surgeon had travelled for a burial. In another the surgeon did not have the expertise to perform the required surgical intervention.
To cut this pathetic story short, the woman and her relatives travelled round the hospitals in Abuja looking for a solution. From one hospital to another, before ending up at another private facility for surgical intervention. She was operated upon and nothing was found. Oh, possible acute pancreatitis!
Okay, again, I hope you understand this!
First problem
Our public hospitals do patients a world of disservice with poor communication and lack of empathy. They also display an abject lack of interest in the lives and limbs of patients. Many are referred from one pathetic, poorly equipped, public hospital to another, even though there are private hospitals with better capacity and capability to manage the cases.
There is little communication in the referrals and no support for the patients and relatives. They are often thrown out and left to fend for themselves. The hospitals never bother to find out if where they are sending patients are any better or have the capacity to manage the case. Many are not even supported by an ambulance or nursing/ medical team as they seek better health care in other hospitals.
Poor communication and a poor referral system are killing Nigerians. We must develop a way to find suitable specialists or hospitals with the right equipment, facility and even an admitting bed before sending patients on a merry-go-round.
Okay, I hope you got this!

Second problem
Acute pancreatitis is a medical diagnosis and may not necessarily need surgical intervention. It can be easily diagnosed with a blood test (serum amylase) and even a CT scan or MRI scan. A simple test such as serum amylase is mandatory for every patient complaining of an acute abdomen. The surgeon was asked to perform these tests BEFORE operating and refused.
Apparently!
A solution
Private hospitals refer patients up to secondary facilities and tertiary centres in public hospitals. The reverse is often not the same where public hospitals consider suitable specialist facilities in the private sector for collaboration and referral. The unspoken rule that public hospitals cannot refer patients to a suitable private hospital must be fixed. We need a system in place where public and private hospitals can work together for the lives and soul of patients. There must be a culture of openness that puts the patient first.
The Minister of Health can fix this!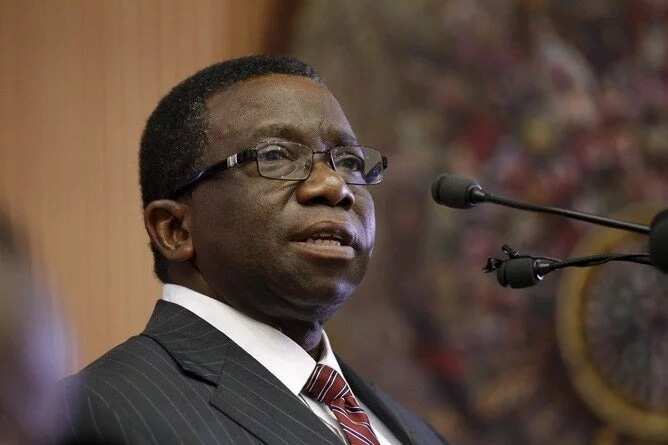 Value of online directory
An online directory of the names of hospitals, of specialists and their contact details might help with information and communication. We need to be able to phone for information and access specialists as may be required. Then, doctors, patients and relatives can make well informed decisions BEFORE leaving one hospital for another.
Indeed, before leaving home!

Hudibia
Hudibia (an app, available online) is one of those directories that is set to fill the gap and provide a much-needed service. Hudibia is an innovative health system that uses emerging technologies such as mHealth, Telemedicine and mobile phone technologies to deliver sustainable and cost-effective healthcare. Hudibia can help provide easy access to convenient, affordable, medical care for all. By optimising modern technology, it can link medical specialists with patients even in the most remote under-developed regions.
It is set to solve this problem, if embraced by all.